LET'S VISIT THE SOMME BAY, ALSO NAMED AS
THE "BAY OF THE SEALS" !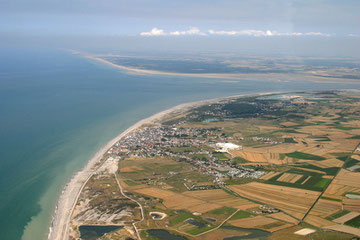 The Bay of the Somme is the largest estuary in Northern France and is an extraordinary place to observe bird life as well as its resident colony of seals. Wildlife features high on the agenda. In the bay, thousands of birds pause whilst migrating including such rare species as sandpipers, barnacle geese, oystercatchers and spoonbills whilst 60 varieties of nesting birds inhabit the dunes.
The Bay of the Somme is located in the estuary of the Somme river. On either side of the estuary are the towns of St Valery sur Somme with its bustling marina and Le Crotoy with its miles of south facing sandy beaches.
Any walker could tell you that there are sunsets, lights, unusual encounters that are undying memories. Paddling in a kayak or an outrigger canoe,  you will discover the environment slowly, quietly and "naturally" .



You will discover the flora and the wildlife of the Somme Bay which are always different according to the tide, the season, the time... Sea-kayak or outrigger canoe allows you to discover unaccessible places. Either on your own or with your friends or your family.